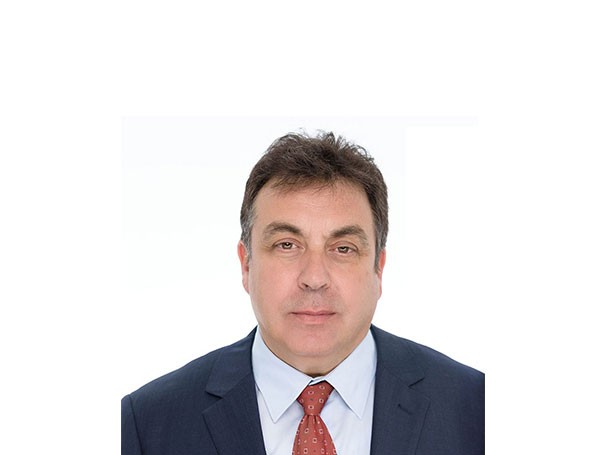 GREETING SPEECH FROM THE MAYOR OF PYRGOS
PANAGIOTIS DIMITRAKOPOULOS
Dear fellow citizens and visitors,
I welcome you to the official website of the Municipality of Pyrgos, the capital of county Ileias, the homeland of the Olympic Games. As a municipal authority, we have been trying every day, since the beginning of our term, to make the city of Pyrgos better, to improve the infrastructure, the daily life of our citizens, to give a development impulse, to highlight our rich history and that of our Municipal Departments, to promote the strength of this region in the primary sector, with olive oil, wine, vegetables, fruit and a variety of other products.
We live in a place with enormous potential, a place endowed by God and nature. Our city has been inhabited since the antiquity years, as it has been close to the ancient city of Letrina and the port of Ancient Pheia, where the athletes of the Olympic Games arrived by ships, the mythical Alpheus River, the byzantine monasteries, and historical sites.

We live in the city, where the first battle took place on April 23rd ,1821, the Battle of Pyrgos, between the Pyrgian fighters and the Lalian Turks, a glorious moment for Greece, which was fighting for its liberation from the Turkish yoke.
We live in the city, where the port of Katakolo welcomes dozens of cruise ships and hundreds of thousands of tourists, who arrive from all over the world; one of the most important touristic gates of the country.
We live in the city, where great intellectual personalities were born or grown up, such as Takis Sinopoulos, Takis Doxas, Sakis Karagiorgas, Pavlos Matesis, Elias Papadimitrakopoulos, Dionysios Kokkinos etc.
We live in the city with the first railway station, which operated after Athens' in 1882, transporting raisins from Pyrgos to Katakolo, the "black gold" of that time. This product was the driving force of the city to develop, to acquire rich neoclassical buildings, to flourish trade and entrepreneurship, intellectual and cultural life.
We live in the city of Chiller, with the Apollo Theatre, the Municipal Theatre and today's Archeological Museum of Pyrgos, the Manoulopoulio Hospital and Agios Athanasios.
All these things that constitute the city of Pyrgos, oblige us to become worthy successors of those who created a dynamic and vibrant city, which somewhere over the years, lost its glamour. Within the four years of our term, we aim to correct many of the mistakes of the past and create the foundations for a city of the future.
I hope every day that passes, the city and the Municipal Departments will see that we strive for the best. And I hope that visitors will leave with the desire to visit the Municipality of Pyrgos again in the future, with everything that it offers, always with the best memories.
Panagiotis Antonakopoulos
Mayor of Pyrgos